IOEF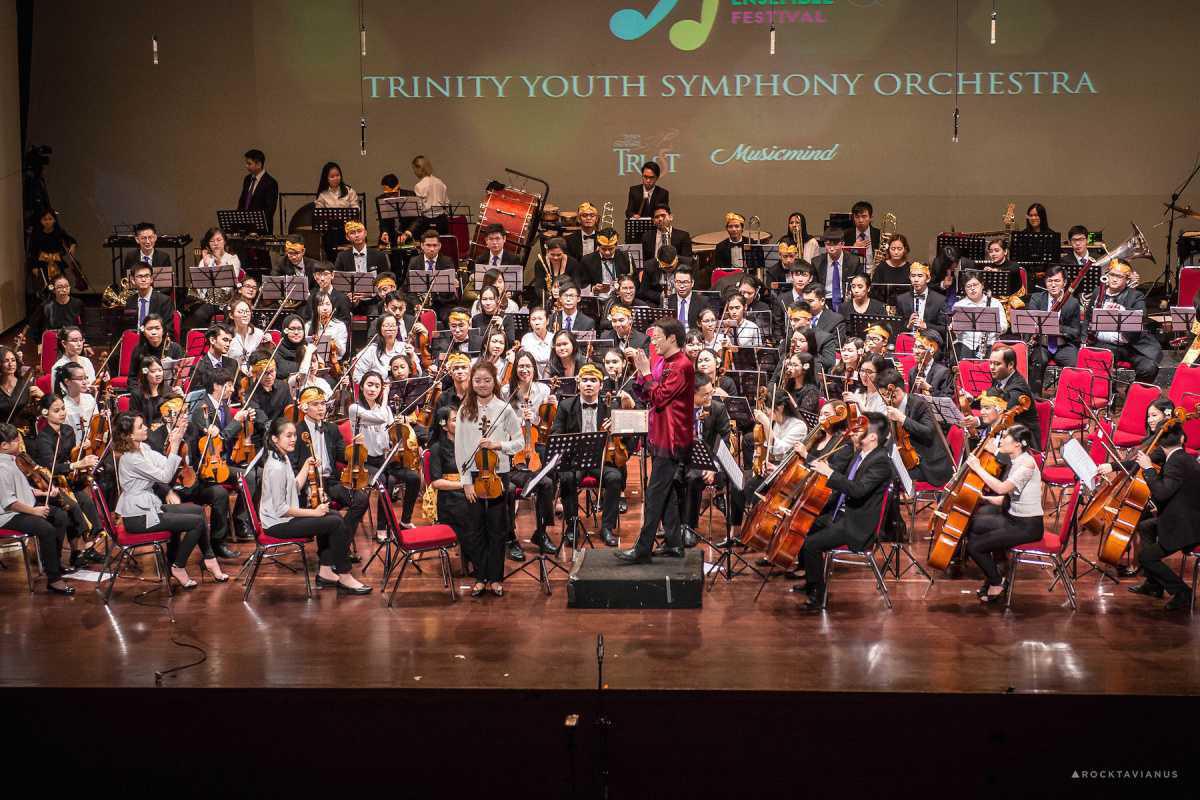 IOEF derived from one noble dream, to join Indonesian' talents and musicians in one event where they can be inspired and inspire one another through music, since we believe that music has that power to unite the nation. As Indonesia's very first orchestra and large ensemble festival, IOEF is the youth's tribute to Indonesia and a celebration of young talents, that serves as a melting pot for musicians to meet each other, to grow together, to compete in a fair and healthy manner, and most importantly to form precious friendships among musicians and music enthusiast.
IOEF aims to introduce the orchestra and ensemble music to the society in order to break the common assumption that orchestral music is exclusive. With its main focus in music education, IOEF does not only open its spectacular stage to facilitate performing musicians, but also features the professional musicians and experts in orchestra and ensemble music to deliver their experience and knowledge through workshops and other exciting programs.
IOEF welcomes amateur groups who wish to experience a world class orchestra festival, and hopes to disclose Indonesian young hidden talents that are assumed to be less competitive than international musicians. In the long run, hopefully IOEF will be one of the ways to spot Indonesia in the world's orchestra destinations that are mostly dominated by the internationals.
IOEF is organized by Musicmind Indonesia, an event organizer with main focus in Music Education programs, and hosted by Trinity Youth Symphony Orchestra (TRUST), the biggest youth orchestra based in Jakarta, and the one and only orchestra that is patronized by Indonesia's leading recording label, Trinity Optima Production.